He said that the next process would not take place without looking at the biodata of the boy and the girl. Here I am providing you Biodata Format For Marriage In Marathi. Follow some steps below and create Marathi biodata for boy or girl.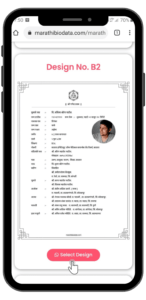 Step 3 : Select and Open WhatsApp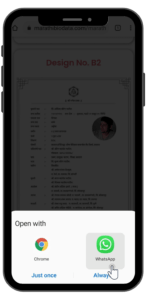 Step 4 : Click on Message Business.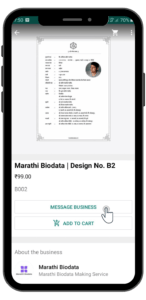 Step 5 : Send Hi Message on WhatsApp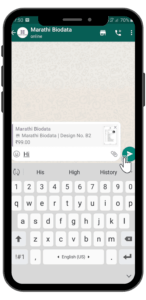 Step 6 : Send a message like Hi and then they will send the information they need to generate the biodata. And you will get biodata on your mobile in 1 hour. Free Marathi Biodata PDF for photos and prints to send along with WhatsApp.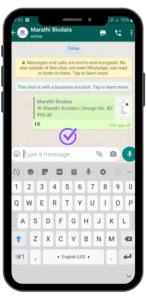 The best Marathi biodata in an hour in your mobile for only INR 99 / – Now select the following links for biodata design.
Marathi Biodata Format for Boys
Marathi Biodata Format for Girls